PATLETTER Issue No. 3
May 10, 2021

Long-life LEDs and Durability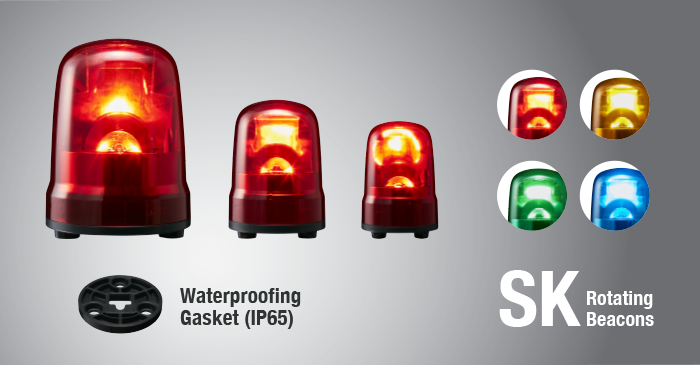 The SK Series Rotating Beacon is part of PATLITE's latest line of signal beacons. It features a motorized rotation technology with efficient light output and a durable construction. Equipped with LEDs that have a lifespan of 100,000 hours, the SK beacon operates without the need for maintenance. With the use of an optional rubber gasket, the beacon can hold a protection rating of up to IP65. With 4 color options (Red, Amber, Green, Blue), 3 sizes (80mm, 100mm, and 150mm diameter), and an optional buzzer, it is possible to choose the beacon that is suitable for your specific needs.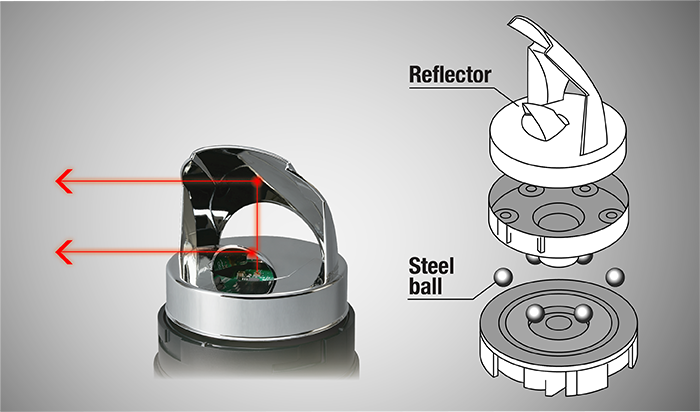 The SK rotating beacon is designed with a brushless motor, which produces less heating and has a longer motor life compared to a conventional motor. In addition, the steel ball bearings located at the base of the reflector are designed to greatly reduce wear over time while providing a quiet rotation. The SK beacon is also equipped with a newly developed dual-reflector, which efficiently distributes LED light to create a bright and even light output. The light-emitting surface is designed to provide maximum visibility and effective visual signals. The distinct light rotation of the SK beacon makes it suitable for providing efficient visual signaling in emergency situations.




Avoid Collisions at Warehouse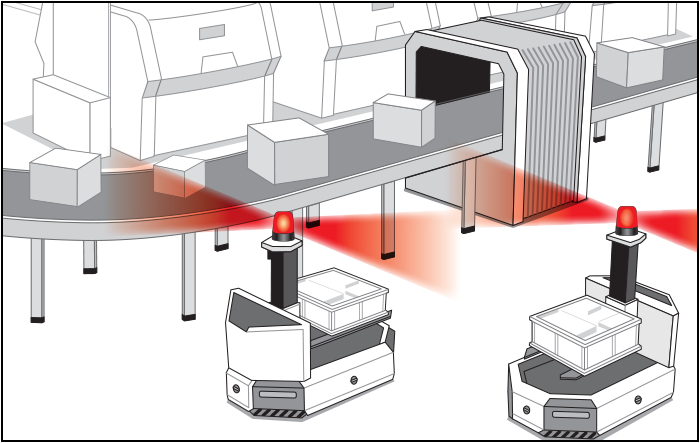 At this fulfillment center, an SK beacon is installed on each AGV that moves around the warehouse floor. In this fast-paced environment, numerous AGVs and people are constantly moving to pack and prepare orders for shipping, making it crucial to have proper signaling devices to avoid collisions and injury. The distinct rotating movement of the SK beacon is able to give bright and clear indications to its surroundings. Workers instantly notice the rotating lights and recognize that an AGV is passing by, which enables them to be cautious not to step in the path of the vehicle.




Ensure Safety at Unmanned Parking Lot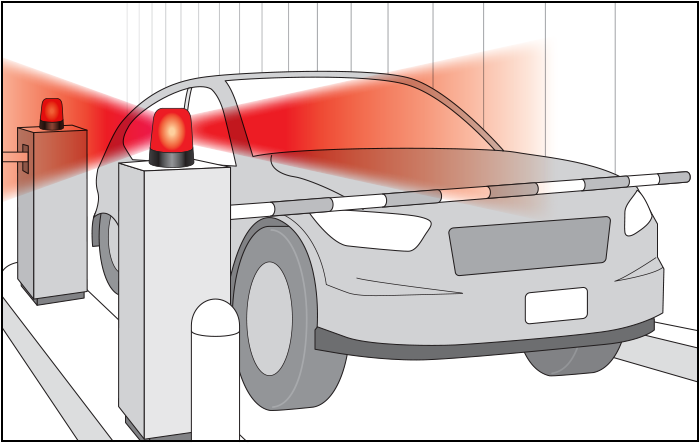 Hundreds of cars pass through the gates of this 24-hour parking structure on a daily basis. During night hours, the parking facility becomes unmanned, making it crucial that proper safety signaling is in place for the customers. The SK beacons installed at the entrance and exit gates ensure the safety of cars and drivers even when there are no staff monitoring the parking lot. Thanks to the durable motor and long-life LEDs equipped inside the reliable SK beacons, labor and maintenance costs have been greatly reduced for this facility management.




Did You Know?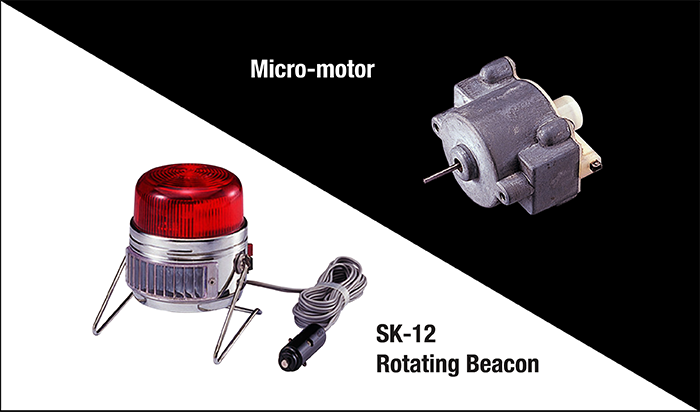 In 1955, PATLITE succeeded in developing the micro-motor. The creation of this revolutionary product led to the development of a wide-range of warning devices, including our first rotating beacon, the SK-12 model, in 1965. Since then, signal beacons have been adopted worldwide as a primary device for warning and status indication applications.