PATLETTER Issue No. 12
February 14, 2022

PATLETTER Issue No. 12


The LR6-USB is part of PATLITE's robust line of LR Series Signal Towers, featuring a modular structure and a broad range of mounting options. This means that the LED modules can be freely reconfigured using its twist-and-lock mechanism, enabling users to effortlessly swap out components to constantly suit the needs of their changing work environment and without having to replace the entire signal tower or rewire. Additionally, our LR6-USB has grown in popularity because it can be powered and controlled over a single USB interface cable. The LR6-USB is also compatible with Windows® and Linux. You can simply respond to this email if you are interested in a sample program available for download.



Efficient and Easy to Set Up



The LR6-USB has an IP65 rating and offers significant protection against dust and water for indoor facilities. The tower is designed to support up to 5 LED modules. There are two different colors for the 60mm base housing; black or off-white and the modules are also available in multi-color or clear lenses. Also, there's a variety of wall mounting brackets which all allow easy USB installation. The LR6-USB also has several pole mounting options available in sizes 100mm, 300mm, and 800mm length options. The poles can guarantee a sturdy installation.



Pinpointing Printing Problems
Without the need of a dedicated driver, once the LR6-USB is connected to a PC it can be controlled immediately. Application examples include but are not limited to inspection software, testing equipment, measuring devices, self-checkout, self-service machines and industrial printers. Here is an application example below…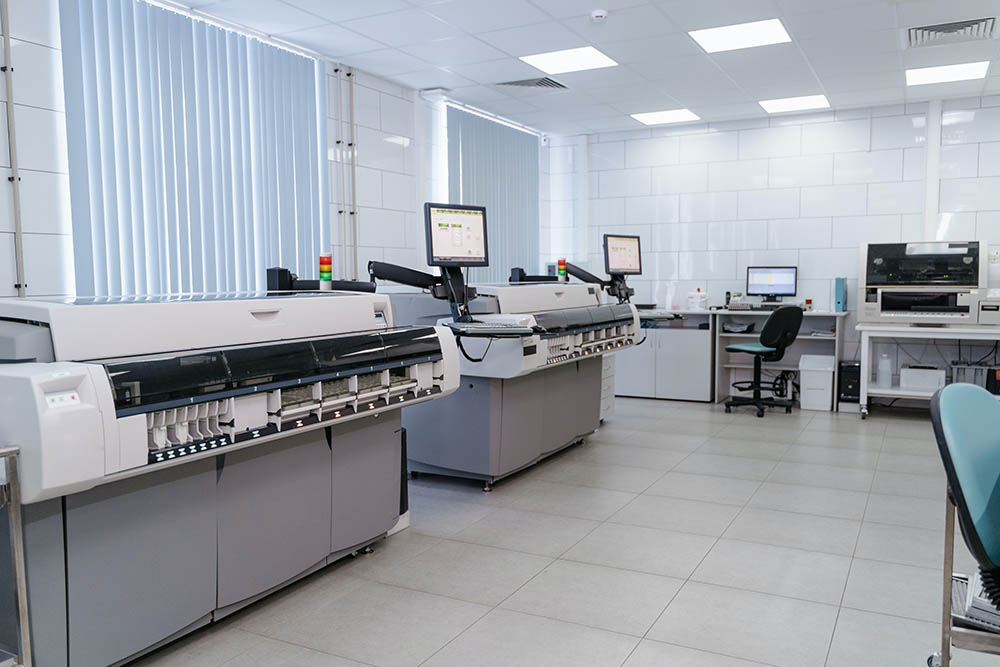 In this printing room, with the LR6-USB signal tower in place employees were able to notice the status of the printer. A green light indicates normal operation, amber light for low ink, and a red light for a printing jam. Now, with all these customizable light indications, employees can be more efficient by knowing there's a problem with the printers before having to print something important. This not only saves employees time but they can also prevent running into a printing problem at the last minute which could be a headache.



Fun Fact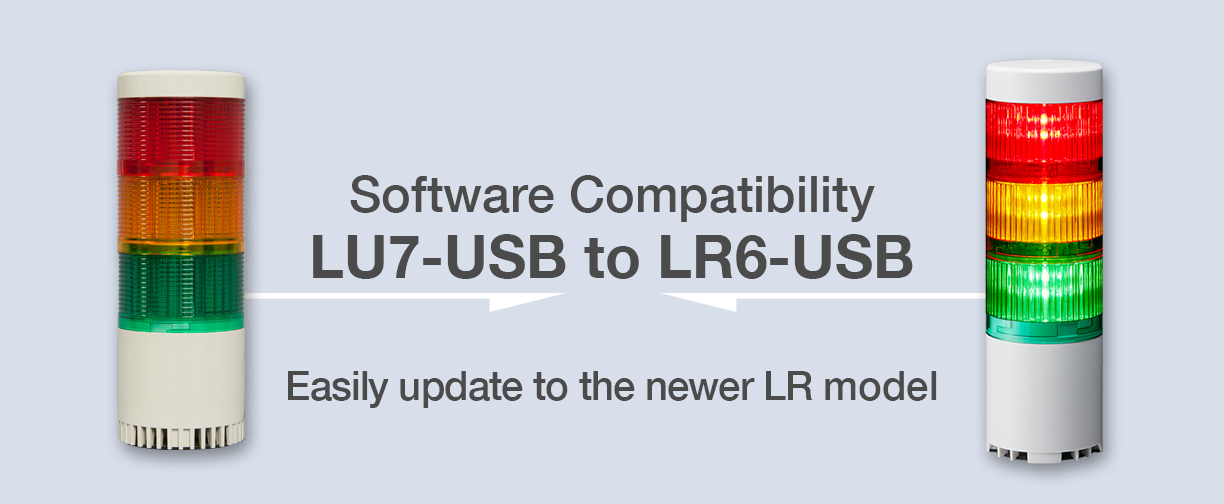 Good news, our LR6-USB tower and its software is backwards compatible with PATLITE's LU7-USB model making it easy to upgrade products. There is no need to make program corrections.